My final year project was looking at designing a tree shelter that would eliminate the plastic pollution associated with tree planting. The
Shroom Shelter
 is a compostable tree shelter made from mycelium, offering a plastic-free alternative for tree planting.
Below is a summary of my project, showing how the concept was developed, highlighting the key features of the shelter design.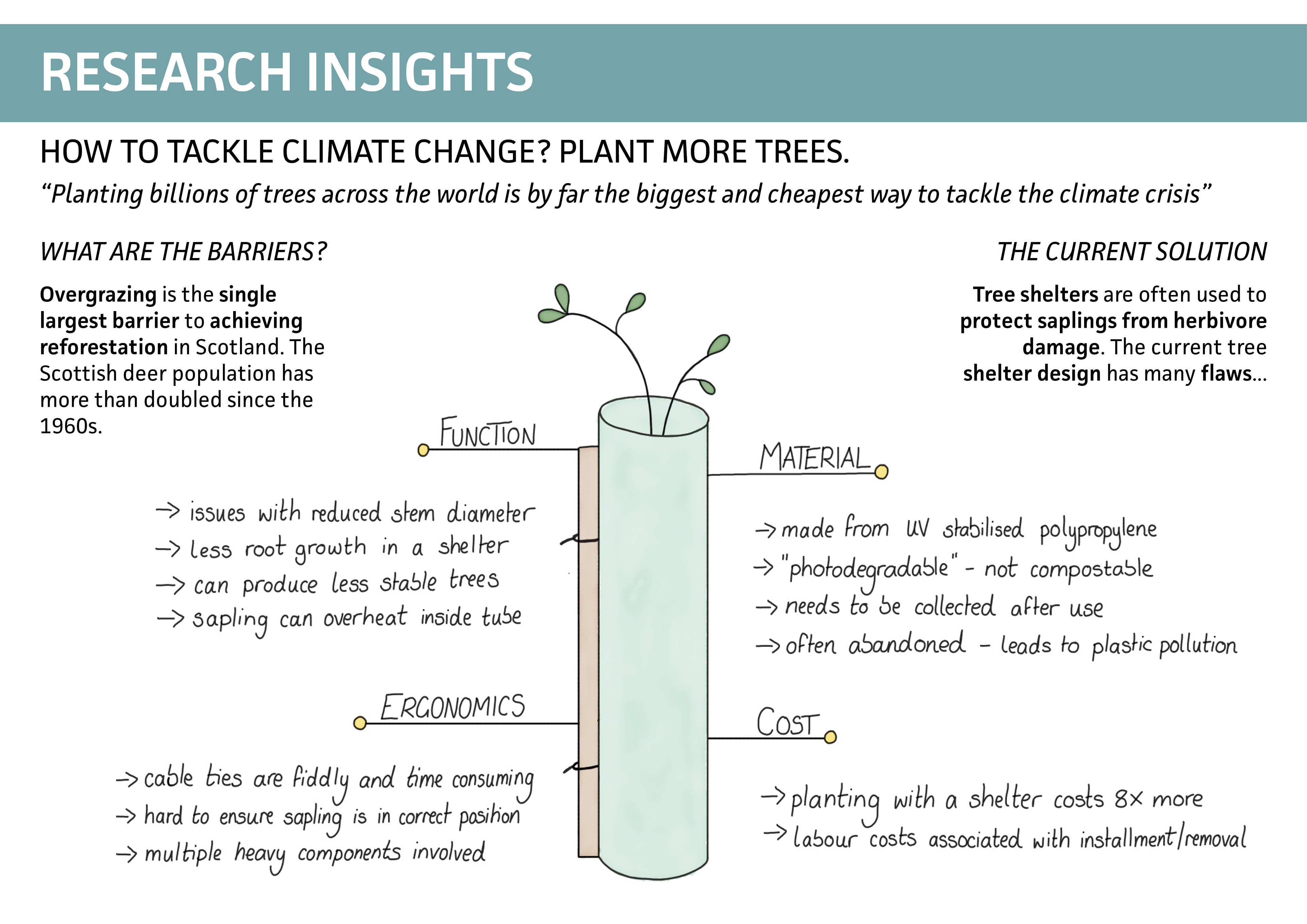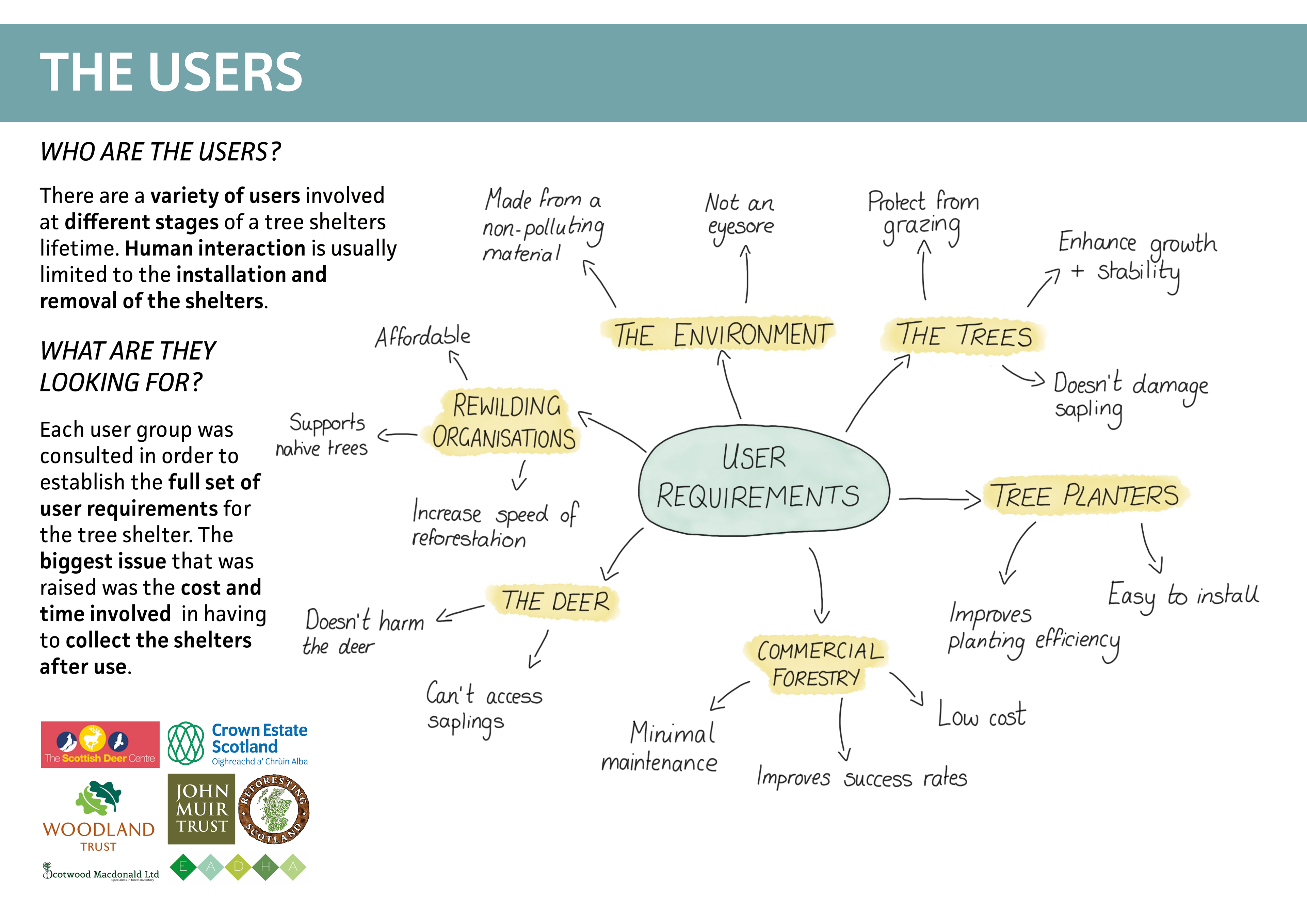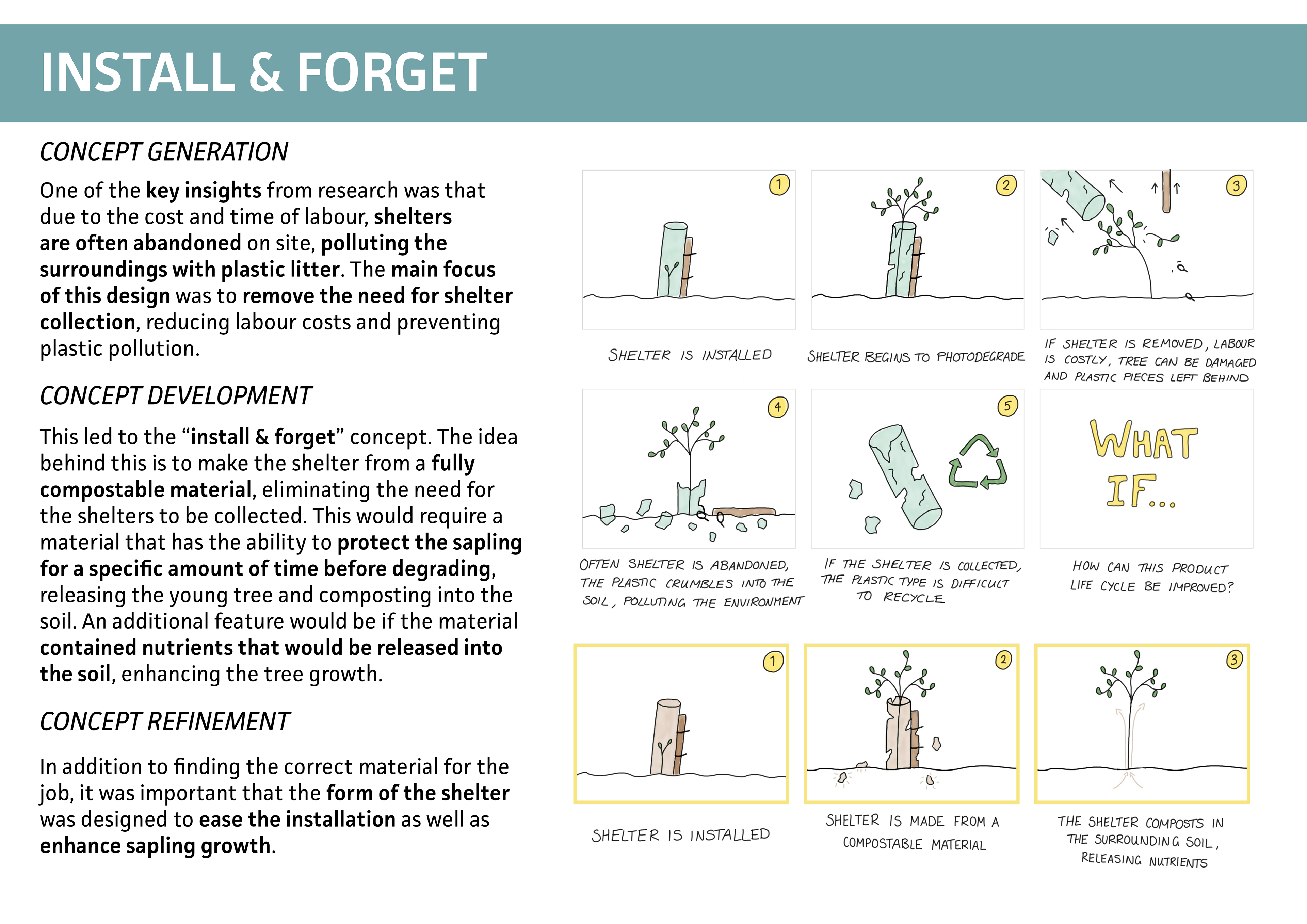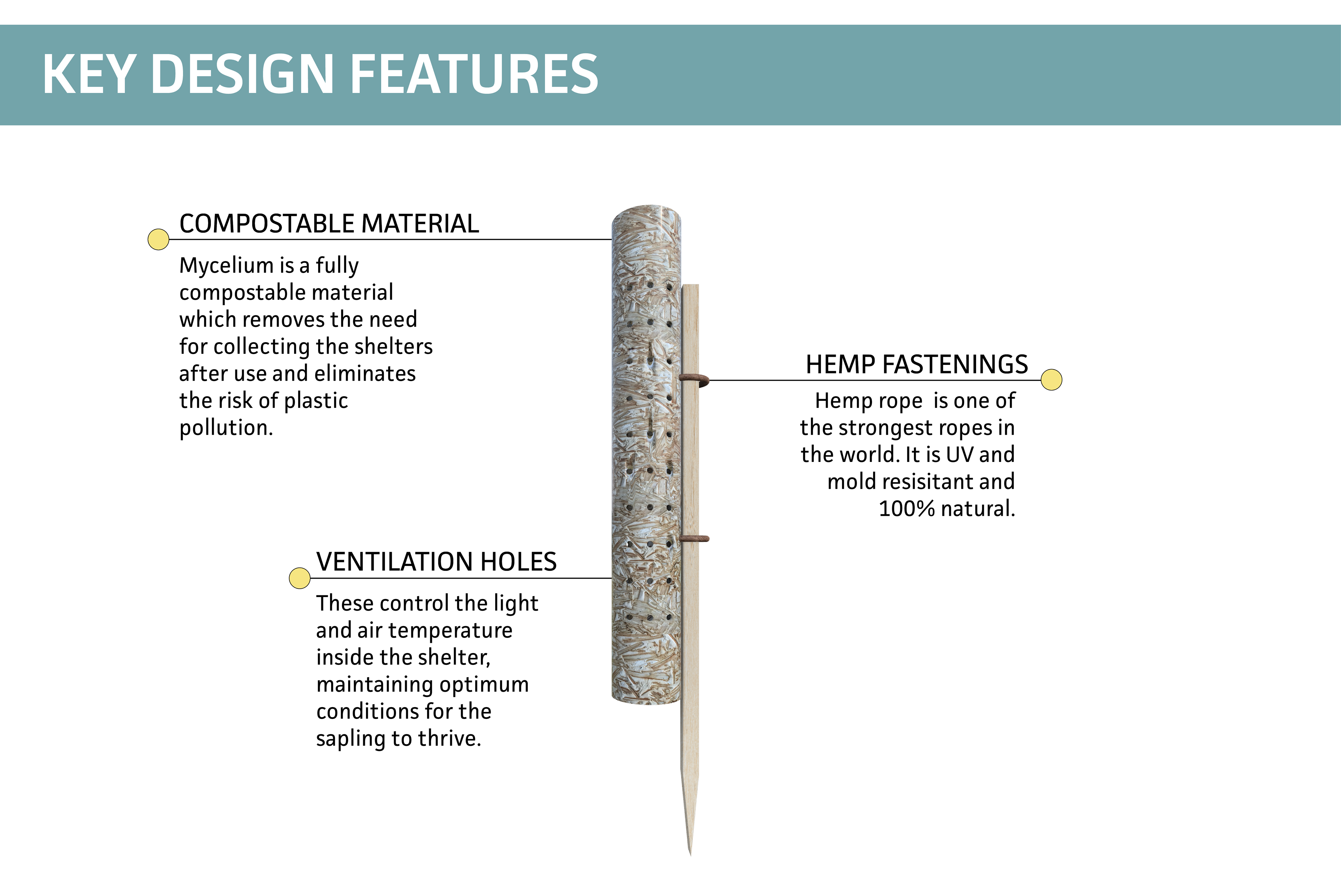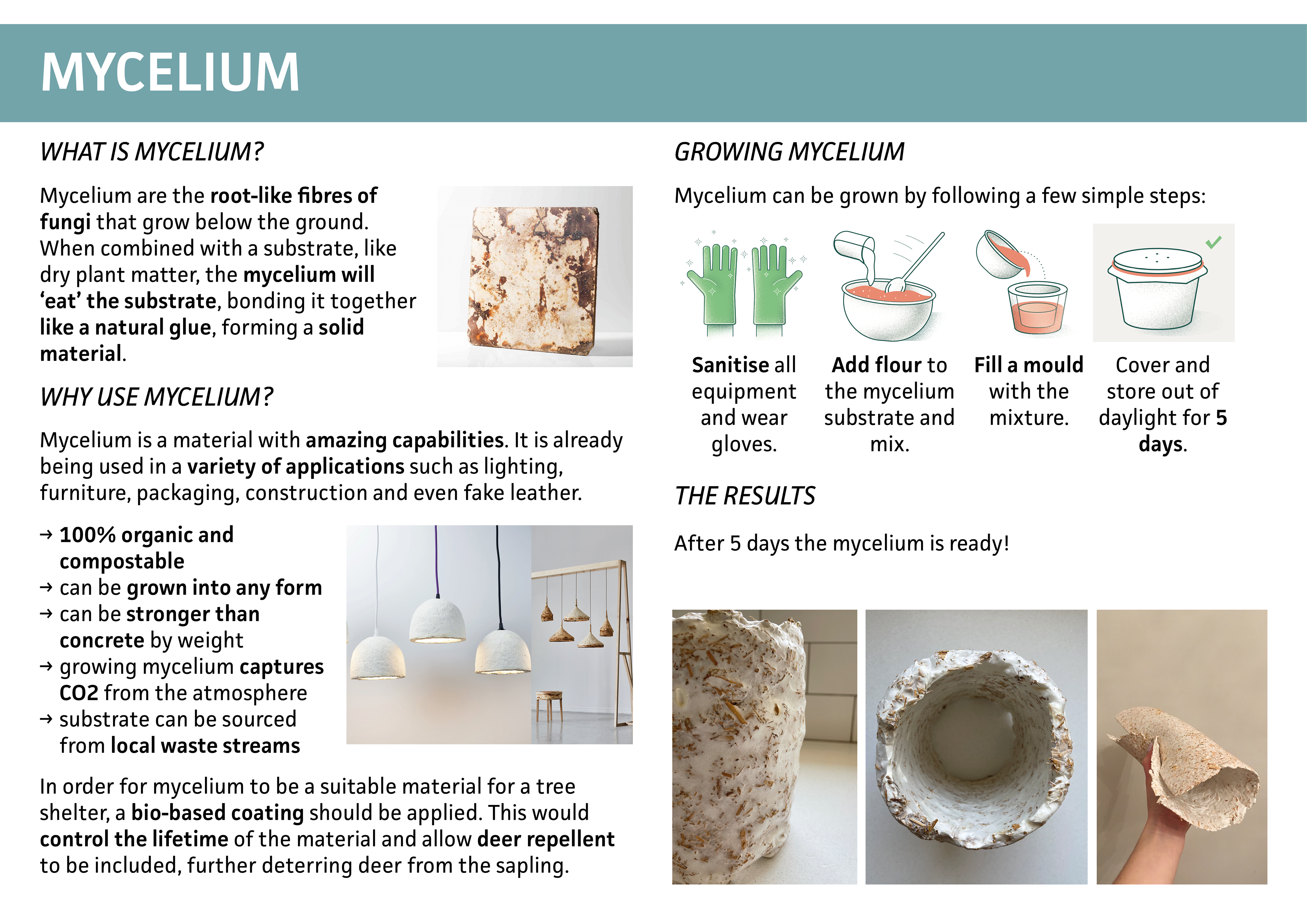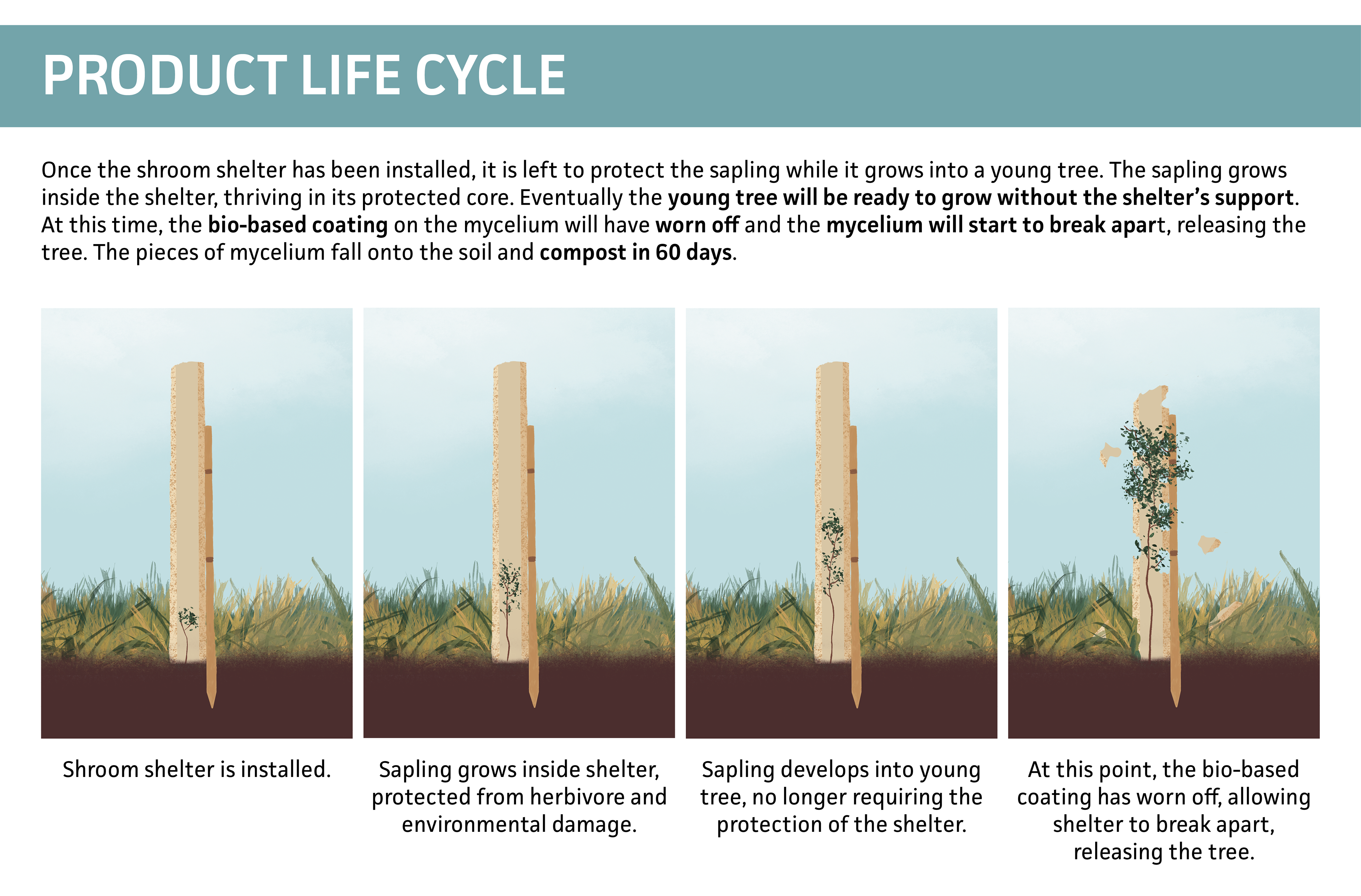 I would  like to thank my user group for their feedback and support throughout the development of this concept. Finally, a special thanks to GSA Sustainability for providing funding for this project.